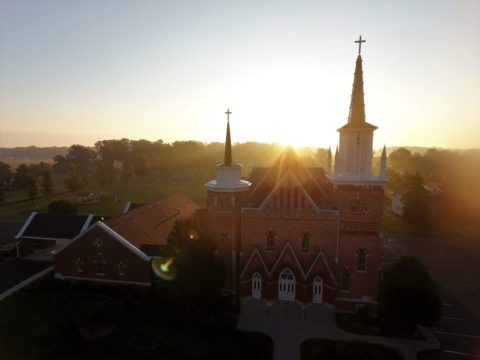 Welcome to Emmanuel, Soest!
Services are Thursday at 7:00pm and Sunday at 8:00 and 10:00am.  The 10:00am service is livestreamed via our Facebook page (see below).   All services are held in the church following social distancing guidelines.
Emmanuel Evangelical Lutheran Church, Soest, has been serving southeast Allen county Lutherans since 1845 through the preaching of God's Word and the administration of His Sacraments. Emmanuel is a member congregation of the Lutheran Church-Missouri Synod, the largest confessional Lutheran church body in America. We are a confessional, creedal, sacramental, and biblical church, and we welcome you to worship with us.
Follow us on Facebook for the most up-to-date information and to learn more about life at Soest.