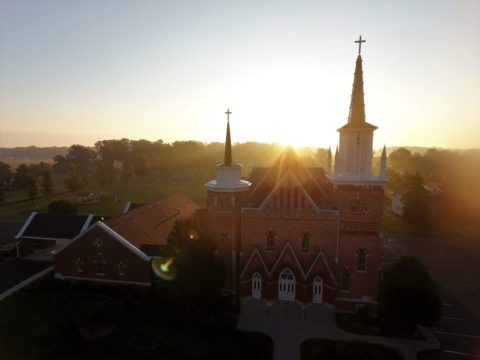 Welcome to Emmanuel, Soest!
**We are now on our summer service schedule which will continue through Labor Day.   Services on Sundays will now be at 7:30am and 9:30am.  Livestream will be available for the 9:30am service on our Facebook page.  We will also have Thursday night services at 7:00pm.   There are no Saturday services.   All services will be held in the church with social distancing guidelines until further notice.**
Emmanuel Evangelical Lutheran Church, Soest, has been serving southeast Allen county Lutherans since 1845 through the preaching of God's Word and the administration of His Sacraments. Emmanuel is a member congregation of the Lutheran Church-Missouri Synod, the largest confessional Lutheran church body in America. We are a confessional, creedal, sacramental, and biblical church, and we welcome you to worship with us.
Follow us on Facebook for the most up-to-date information and to learn more about life at Soest.
["error","The access token could not be decrypted"]